Siteground Website Hosting Review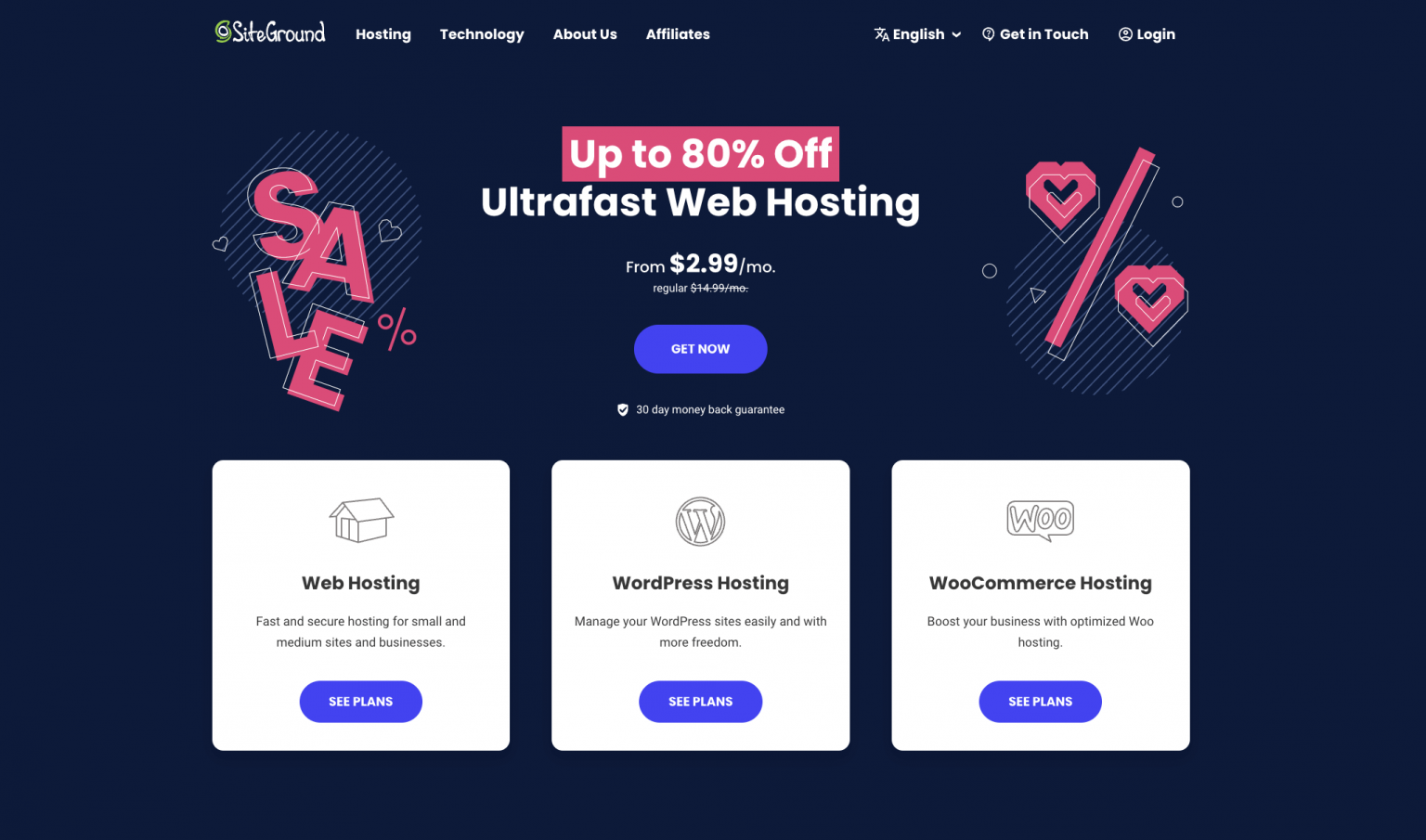 Reg. Price $14.99 – Get 80% Off!
A good web host is like a solid foundation for a website. So, doing some digging before choosing a host is crucial. However, a solid web host that offers dependable uptime, fast loading speeds, and one of the best customer support all at once is SiteGround. This host comes packed with features that other names often miss out on.
Often web hosting providers are good at one thing and lack the same level of standards of quality in others. What sets SiteGround apart is that this hosting provider is one of the exceptions to this case. Read on to know the positives and a few negatives of this web host to make an informed decision for your website.
Pros & Cons of Using Siteground
Best Web Hosting Companies
Siteground Up Close
SiteGround was launched by a group of college friends in Sofia, Bulgaria back in 2004 making it one of the older names in the hosting market. The company has been one of WordPress's top recommendations for many years and rightly so. Managed WordPress hosting plans by the company are in a league of their own. 
On top of that, SiteGround has significantly expanded over the years. Today, the company has multiple offices spread across Europe and the US, over 2.8 million domains registered on it, and a network of data centers. No wonder why SiteGround is considered one of the hosting giants of today. 
Super Fast Loading Speeds
Loading speed is one of the major differentiating factors between a good host and not so good host. Good hosts tend to have fast loading speeds that make websites load quickly. Visitors like websites that load fast and so do search engines. With SiteGround, you won't have any trouble with the loading speeds. 
SiteGround has invested heavily in its hosting infrastructure to ensure that websites hosted on its platform load quickly. SiteGround uses the latest hardware and software to deliver high-performance hosting, and its servers are located in data centers around the world to ensure fast access for visitors from any location.
SiteGround uses a range of technologies to improve website speed, including:
SSD Storage: SiteGround's hosting plans all come with solid-state drives (SSDs), which are faster and more reliable than traditional hard drives. This means that website data can be accessed more quickly, which improves site speed.
CDN: SiteGround offers a free Content Delivery Network (CDN) with all of its hosting plans. A CDN works by storing copies of a website's static content (such as images, CSS, and JavaScript) on servers around the world. This means that when a visitor accesses the website, the content is served from the closest server, which reduces latency and improves load times.
HTTP/2: SiteGround supports the latest version of the HTTP protocol, which allows for faster website loading times.
SuperCacher: SiteGround's proprietary caching technology, SuperCacher, is designed to improve website speed by storing frequently accessed data in memory. This reduces the number of requests that need to be sent to the server, which improves load times.
PHP 8: SiteGround offers PHP 8, which is the latest version of the PHP programming language. PHP 8 is faster than previous versions, which can improve website performance.
SiteGround's hosting site speed is consistently among the best in the industry. According to independent testing by third-party tools like GTmetrix, Pingdom, and WebPageTest, SiteGround consistently delivers fast load times for websites hosted on its platform.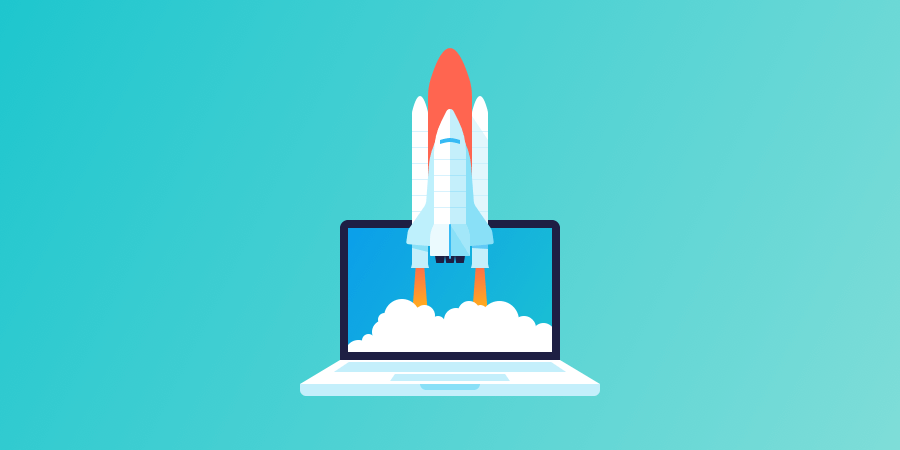 Reliable Uptime
No matter how good the functionality of a website is and how amazing the UX is, it's no use if your website is not accessible to visitors. This happens when a website has poor uptime. The uptime is the time a site is accessible to visitors on the web. Therefore, whenever looking for a web host, always check its uptime stats.
Good thing is that if you choose SiteGround, you don't have to worry about your website not being on the web.
SiteGround offers an uptime guarantee to its clients. The company guarantees that its servers will be available and accessible at least 99.9% of the time. If SiteGround fails to meet this uptime guarantee, clients may be eligible for a credit towards their hosting fees.
The company uses a range of technologies to ensure that its servers remain online and available for its clients. Some of the key features of SiteGround's hosting infrastructure include:
Redundant Power: SiteGround's data centers have multiple power sources, including backup generators and battery backups, to ensure that its servers remain online even during power outages.
Redundant Network: SiteGround's data centers are connected to multiple high-speed networks to ensure that its servers remain accessible even if one network experiences an outage.
Proactive Server Monitoring: SiteGround monitors its servers 24/7 to identify and address potential issues before they become problems. The company also employs a team of technicians who are available around the clock to address any issues that may arise.
Cloud Hosting: SiteGround's cloud hosting solutions are designed to be highly scalable and resilient, which can help to prevent downtime caused by sudden increases in traffic or other unexpected events.
SiteGround's uptime performance is consistently above the industry standard of 99.9%. According to third-party monitoring services like UptimeRobot and Pingdom, SiteGround's uptime averages around 99.99%. This means that clients can rely on SiteGround to keep their websites online and accessible to users.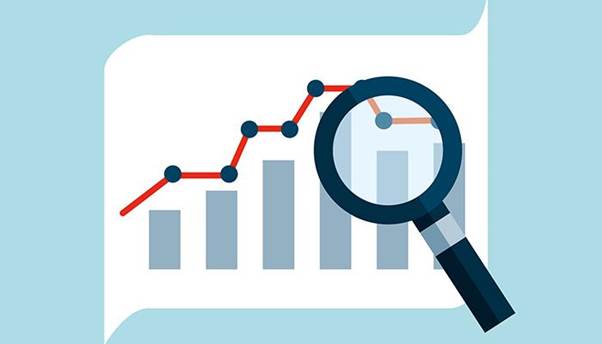 24/7 Expert Support
Not all people are tech-savvy enough to find their way through different website-related processes on their own. In that case, helpful customer support that answers all your queries is nothing less than a blessing. Even experts can get the assistance they need sometimes from knowledgeable customer support. 
SiteGround is one of the pioneers of offering quality customer support in the web hosting scene. The company provides several channels for customers to get in touch with its support team, including phone, live chat, and a ticketing system.
SiteGround's support team is made up of knowledgeable and friendly experts who are available 24/7 to help clients with any issues they may encounter. The company has a strict policy of hiring only the best professionals in the industry, and it invests heavily in training and development to ensure that its support team is up-to-date with the latest technologies and trends.
SiteGround's support team is known for its quick response times and helpfulness. Clients can expect to receive prompt and effective assistance from the support team regardless of the issue they are facing. The team is equipped to handle a range of issues, including website migration, server configuration, security, and more.
SiteGround also provides extensive self-help resources to its clients, including an extensive knowledge base and video tutorials. These resources cover a range of topics related to web hosting, including WordPress, Joomla, Drupal, and other content management systems.
SiteGround's commitment to customer support is reflected in its high customer satisfaction rates. The company has won numerous awards for its customer support, including the Stevie Awards for Customer Service and the People's Choice Stevie Awards for Favorite Customer Service.
If you're looking for a web hosting provider with excellent customer support, SiteGround is definitely worth considering.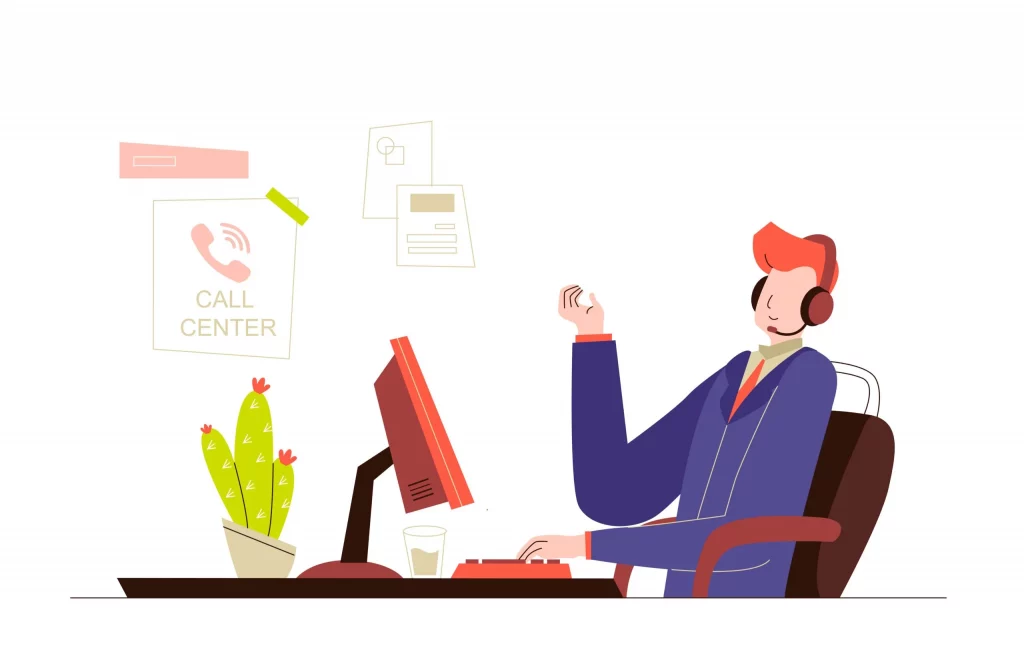 Website Hosting Options
When your website grows over time, you may need to upgrade your hosting plan. It could be to have better performance, higher security, more control, etc. Since most people would want their site to eventually grow, it is better to factor in scalability for the future. SiteGround is a scalable host with plans that can support the needs of bigger websites, but not the way most people are used to. 
This web host has standard shared and Cloud hosting plans. There are no standard VPS or dedicated server hosting options. Also, the option of Windows hosting is also missing. In the past, the company used to offer dedicated servers. The plans weren't mentioned on the website, however. Customers used to get quotes but that's not the case anymore either. 
But the Cloud plans kind of fill in for the missing VPS and dedicated servers with multiple CPU cores and more gigabytes of RAM. Still, it feels like there is something that should have been some tier of hosting between the available plans. 
The following are the hosting plans SiteGround offers:
#1 – Shared Hosting
Shared hosting is the most basic tier of web hosting. It is because its plans are designed to fulfil the needs of individuals, startups, and SMBs. SiteGround's lineup of shared hosting plans and the included features makes the shared hosting plans a premium choice. First of all, they have managed WordPress hosting plans from the get-go. This means you won't have to manually update plugins or anything. Many web hosts offer a more simplistic range of shared hosting plans and offer managed plans as their high-end shared plans. 
The three shared hosting plans on SiteGround are StartUp, GrowBig, and GoGeek. The StartUp plan is priced at $2.99 per month for the first term. This plan gets you hosting for 1 site, 10GB space, and 10K monthly visits with additions like free SSL, free CDN, free email migrator, and daily backups. 
With GrowBig, you get double the space and ten times the visitors compared to StartUp with no limit on the number of sites you can host on a single hosting. All the features of the basic plan are included in this plan with the addition of faster speeds, a staging environment, and on-demand backup copies. This plan comes at $4.99 per month. 
Lastly, there's the GoGeek plan with hosting for unlimited sites, 40GB space, and 400K visitors per month with the standard set of services. The additions that set this plan in a different league are free private DNS, white-label clients, the highest tier of resources, and free private DNS. You will need to pay $7.99 per month. All the shared hosting plans come with a full month of money-back guarantee.
#2 – Cloud Hosting
Cloud hosting is a relatively new facade of web hosting. Traditionally, there have been shared, VPS, and dedicated servers. The cloud is built on the resources of multiple servers making it fast, secure, and reliable. SiteGround has been offering cloud hosting services for a long time now. 
You can either choose from the four cloud plans or personalize your own cloud by selecting the number of CPUs, storage, and RAM. The four mentioned plans are Jump Start, Business, Business Plus, and Super Power.
The Jump Start plan gets you 4 CPU cores, 8GB RAM, 40GB storage, and 5TB bandwidth. And it all comes at $100 plus taxes. You can increase 4 cores, 4GB RAM, and 40GB storage by doubling up this price with Business. Similarly, increase by 4 more cores, 4 more gigs to RAM, and 40GB storage by paying $300 plus taxes.
Lastly, there is Super Power with four times the 16 CPU cores, 20GB SSD, 160GB storage, and the same 5TB bandwidth for a whopping $400 per month plus taxes. With these features, the company's cloud plans can be solid replacements for dedicated servers. But the clouds of SiteGround are more expensive than many other hosts.
#3 – Other Hosting Services
When exploring SiteGround's website, you will notice WooCommerce hosting, WordPress hosting, and Reseller hosting tabs. When you click to view the plans offered, they are the same shared hosting plans but by other names. So, don't get confused. 
Even the reseller hosting plans are nothing different either. You will see GoBig, GoGeek, and Jump Start plans there. Reseller plans are used by freelancers or developers to create sites for multiple customers. SiteGround offers a white-label feature on these plans which doesn't show any branding of the company.

SiteGround is a reputable and reliable hosting provider that offers a range of hosting solutions for websites of all sizes. The company's shared hosting plans provide excellent value for money, with fast loading times, reliable uptime, and excellent customer support.
SiteGround's WordPress hosting plans are optimized for the popular content management system and come with a range of features and tools to help clients build and manage their WordPress sites easily.
Whether you're just starting out or require advanced hosting solutions, SiteGround has a plan to meet your needs.
Disclosure of earnings: we use affiliate links in some of the hosting services that appear on this page. This helps our site cover the costs of the site, Thanks for your support. 
Read more