Webflow vs WordPress: Which One Will Satisfy Your Needs?
Do you find yourself debating between Webflow vs WordPress, trying to decide which platform will serve you better? Well, this blog post is for you!
Webflow and WordPress are well-known website builders that make it simple to set up a website for your business or personal use. 
But before you start your next project, consider each option's pros and cons separately to find out which site builder will satisfy your needs.
In this article, we'll compare the pros & cons of Webflow vs WordPress to determine which is better. So, keep reading!
An Overview Of Webflow:
Webflow is a cloud-based website design and development platform that allows users to create responsive, interactive, and high-quality websites without writing any code. With Webflow, users can design and launch websites quickly and easily using its intuitive drag-and-drop interface and pre-built templates.
Webflow is a popular choice for designers and developers who want more control over the design and functionality of their websites. It offers a wide range of features, including responsive design, animation and interactivity, e-commerce functionality, and content management.
One of the key advantages of Webflow is its ability to produce clean, semantic code that is optimized for SEO. This means that websites built with Webflow are not only visually appealing, but also perform well in search engine rankings.
Webflow also offers a range of hosting plans, allowing users to choose the level of support and functionality that best suits their needs. With its ease of use, versatility, and powerful features, Webflow is a great option for anyone looking to create a professional-looking website without any coding experience.
An Overview of WordPress:
WordPress is a free and open-source content management system (CMS) that is used to create websites and blogs. It was first released in 2003 and has since become one of the most popular website platforms in the world.
WordPress is known for its user-friendliness, flexibility, and ease of use, making it a popular choice for beginners and experienced users alike. It allows users to create and publish content easily using its intuitive dashboard, and offers a wide range of customizable themes and plugins to enhance the functionality of a website.
One of the key advantages of WordPress is its vast community of developers and users, who contribute to the platform by creating plugins and themes that can be used to add features and functionality to a website. This means that users can choose from thousands of pre-built themes and plugins to create a website that suits their needs, without having to write any code themselves.
WordPress is also known for its SEO-friendliness, with many plugins available to help optimize websites for search engines. Additionally, WordPress offers a range of hosting options, from free hosting on WordPress.com to self-hosted solutions on third-party hosting providers.
Overall, WordPress is a versatile and powerful platform that can be used to create a wide range of websites, from simple blogs to complex e-commerce sites. Its popularity and large community make it a great choice for anyone looking to create a website with minimal technical skills.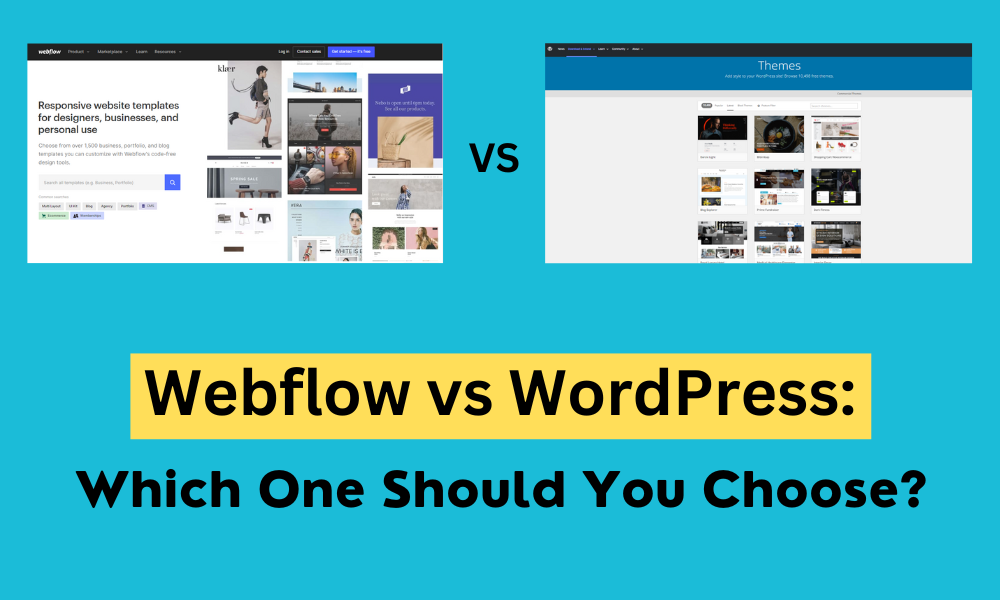 Webflow vs WordPress: 7 Key Factors To Consider

When it comes to building a website, choosing the right platform is critical to ensure that your website is not only aesthetically pleasing but also functional and user-friendly. Two of the most popular website-building platforms available today are Webflow and WordPress. While both platforms offer their own unique features, strengths, and weaknesses, deciding which platform is right for your website requires careful consideration of several key factors.
In this comparison, we will explore seven critical factors that you need to consider before choosing between Webflow and WordPress. These factors include ease of use, cost, design, SEO, add-ons and integrations, e-commerce, and customer support. By understanding these factors, you can make an informed decision about which platform is best suited to your needs and requirements. Whether you are building a personal blog or a large e-commerce website, understanding the differences between Webflow and WordPress can help you choose the right platform for your project.
#1 – Ease of use
Webflow is a website builder that provides a streamlined and intuitive user interface for managing your site's backend. It offers a visual interface for designing content, which makes it easy for users to create materials and layouts with a real-time preview. This is a significant advantage over other content management systems (CMS) that require coding skills to design and customize the look and feel of your website.
In addition, Webflow includes a variety of templates that you can use as a starting point for your project and modify with their editor. The Webflow's visual editor has many functions, which can make it overwhelming for beginners to navigate. However, once you get familiar with the editor's features, you can customize your website to suit your specific needs and preferences.
Webflow's visual editor allows you to adjust the parameters of any element by pointing and clicking on it. You can easily modify font styles, colors, backgrounds, and other design elements. You can also add new sections by clicking the "add new element" button on the left. This makes it easy to create custom layouts and designs that stand out from other websites.
However, it's worth noting that Webflow is primarily designed for developers and designers. If you are a content producer or blogger, you may miss some common features that are available on other CMS platforms, such as types of posts, categories, tags, discussions, and comments. These features are not available on Webflow by default, so you may need to use third-party plugins or services to add them to your website.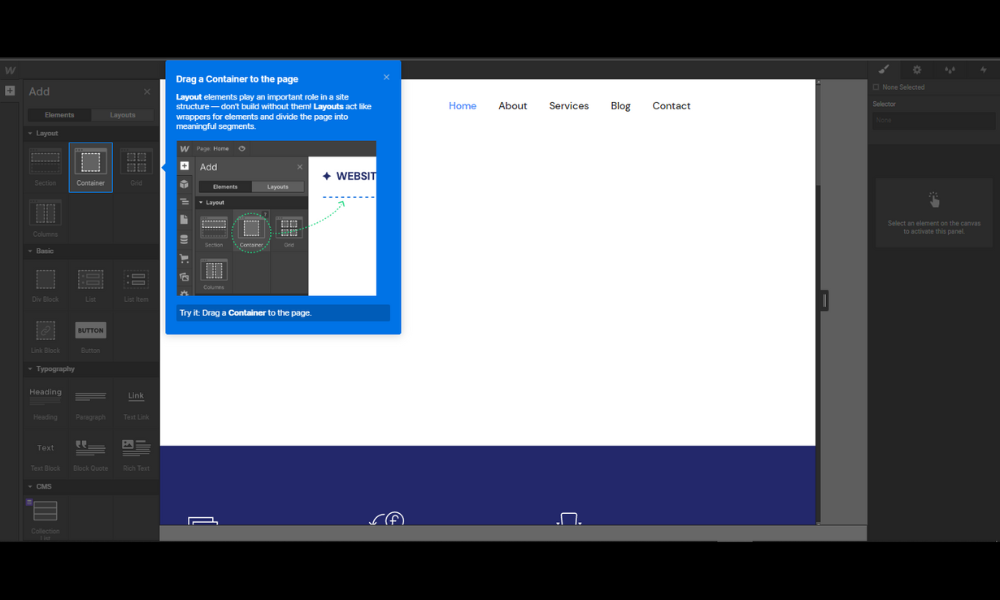 WordPress is one of the most popular CMS platforms available today, and one of its primary advantages is its ease of use. Unlike Webflow, which is primarily designed for developers and designers, WordPress is a user-friendly platform that can be used by anyone, regardless of their technical expertise.
One of the main reasons for WordPress's popularity is its intuitive user interface. WordPress features a user-friendly dashboard that allows you to manage your website's content, design, and functionality from a single, centralized location. You can easily add new pages, posts, media files, and other content types without needing any coding skills.
Additionally, WordPress provides a vast library of themes and plugins that can be used to customize the look and functionality of your website. You can choose from thousands of free and premium themes that are optimized for various niches and industries. These themes come with pre-designed layouts, color schemes, and other design elements, making it easy to create a professional-looking website without any design skills.
WordPress also has a massive ecosystem of third-party plugins that can be used to add new features and functionality to your website. These plugins can be used to create contact forms, e-commerce stores, social media integrations, and much more. Most plugins are easy to install and configure, and many come with drag-and-drop interfaces that make it easy to create complex functionality without needing to write any code.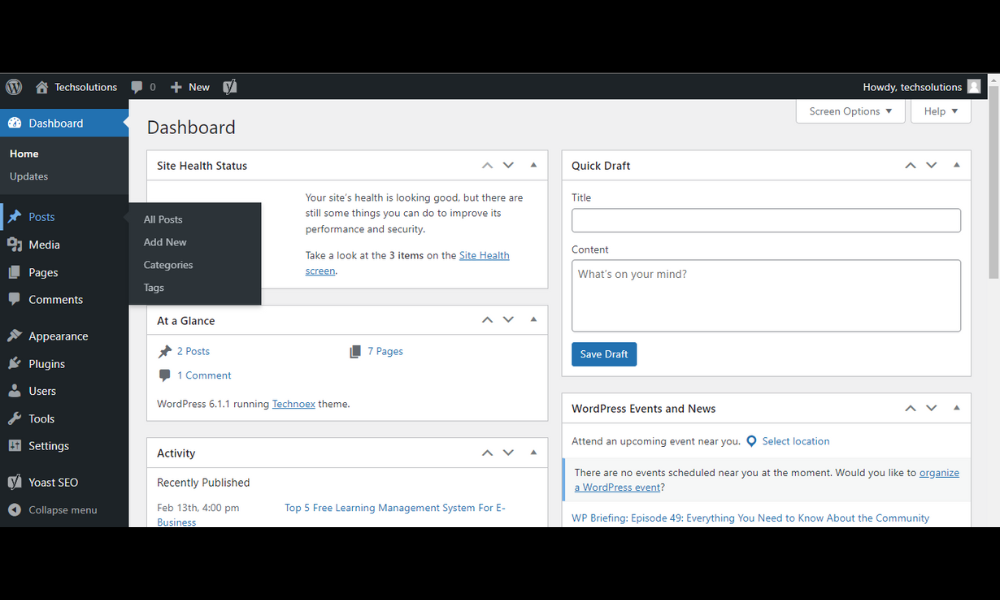 #2 – Costs Or Pricing Plans
Webflow
The free version of Webflow is a great way to get started with building your website. While it does have some limitations, it allows you to create your website and host it using a subdomain that includes the Webflow name.
If you need more advanced features, Webflow offers two different site plans: General and E-commerce. The price of these plans varies depending on the type of website you want to create. With site plans, you can use your own domain name (though the cost of the domain is not included) and are charged per website.
Webflow's General site plans are divided into five different groups: Starter, Basic, CMS, Business, and Enterprise. Each group provides access to additional features that expand the capabilities of your account. Pricing for these plans starts at just $14 per month, making them an affordable option for businesses of all sizes.
For those looking to create an online store, Webflow's E-commerce site plans are separated into three groups: Standard, Plus, and Advanced. These plans offer a range of features to help you build and manage your online store, including the ability to create product catalogs, process payments, and manage orders. Prices for these plans start at $29 per month and range up to $212 per month for the Advanced plan.
Overall, Webflow's pricing plans offer a variety of options to suit different business needs and budgets. Whether you're just starting out or looking to build a complex e-commerce site, there's a Webflow plan that can help you achieve your goals.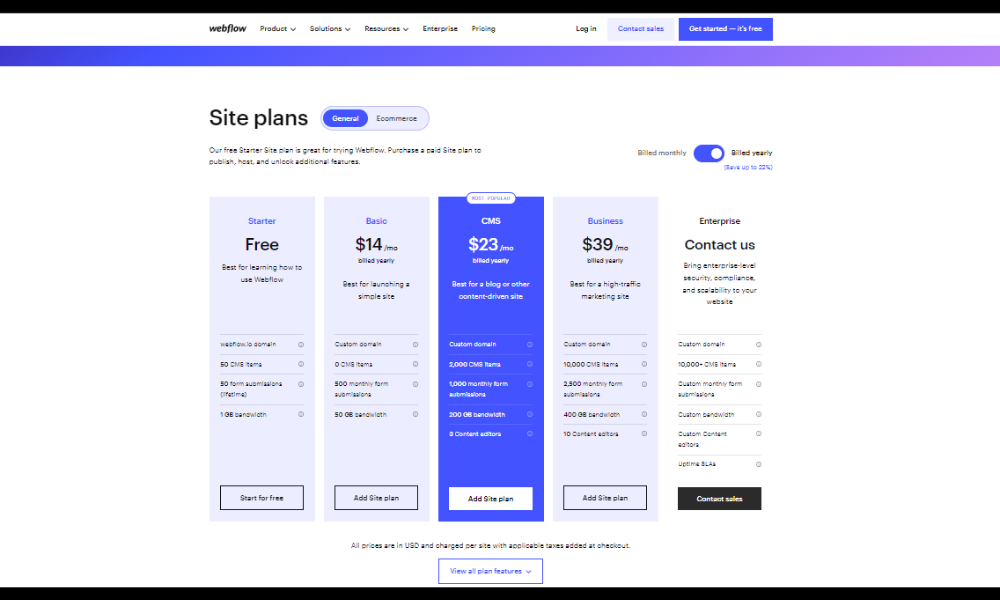 WordPress
While the WordPress software itself is free, there are several expenses associated with using WordPress to build and maintain a website.
The first expense is web hosting. You will need to pay for a web hosting service to store your website files and make them accessible on the internet. The cost of web hosting can vary depending on the hosting provider and the level of service you require.
You will also need to purchase a domain name for your website. The cost of a domain name can vary depending on the extension and the popularity of the domain name.
Themes and plugins are additional expenses associated with using WordPress. While there are many free themes and plugins available, you may need to purchase a premium theme or plugin to add more functionality to your website.
Website maintenance is another expense to consider. This includes keeping WordPress, themes, and plugins updated as new versions become available, as well as monitoring for security vulnerabilities and malware.
If you don't have the technical skills to build your own WordPress website, you may need to hire a developer or designer. The cost of development and design can vary widely depending on the complexity of your website and the level of expertise you require.
Finally, if you plan to sell products or services on your WordPress website, you will need an e-commerce solution. This can be in the form of a plugin or a separate platform like WooCommerce.
The expenses associated with using WordPress can vary depending on your needs and the level of service you require. It's important to budget accordingly and consider all of the expenses involved before starting your WordPress project.
#3 – Design & Templates
Webflow
Webflow offers a wide range of premium and free templates that are mobile-responsive and suitable for various types of websites. When starting a new project, you can choose a template that fits your needs. However, it's important to note that once a template has been selected, it cannot be modified. If you want to use a different template, you'll need to create a new project.
The good news is that modifying templates in Webflow is easy. Webflow is a visual design tool that includes a robust visual editor, allowing you to modify any site element on any page. When you make changes to layout components, such as the header, footer, and navigation, the changes will be automatically applied everywhere on the website. This saves time and ensures consistency across all pages of the site.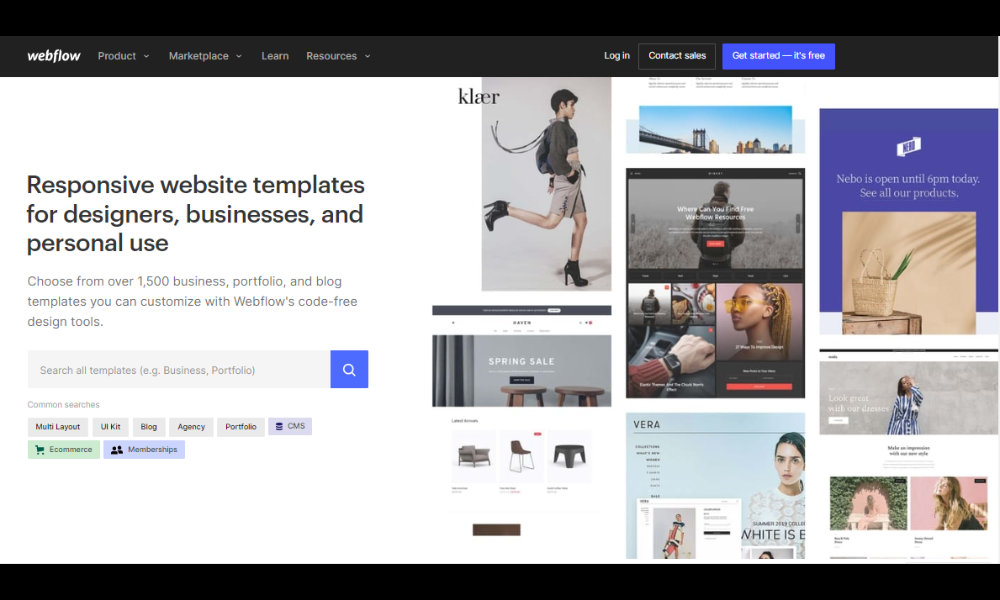 WordPress
WordPress provides access to thousands of incredible themes (also known as site design templates), allowing you to pick the perfect option for your website. Many of these themes are free to use and are mobile-friendly right out of the box, providing you with professional-looking website designs with minimal effort.
In addition to offering a range of pre-made themes, WordPress also allows you to change your website's theme at any time, giving you the flexibility to update your site's look as your needs change. These themes are easy to use and can be customized using the built-in live customizer in WordPress.
One of the benefits of using WordPress is that it keeps visual elements completely separate from content, ensuring that your site's layout remains consistent across all pages. This means you can create landing pages with a theme and a webpage builder plugin, both of which come with professional templates that you can customize to fit your needs.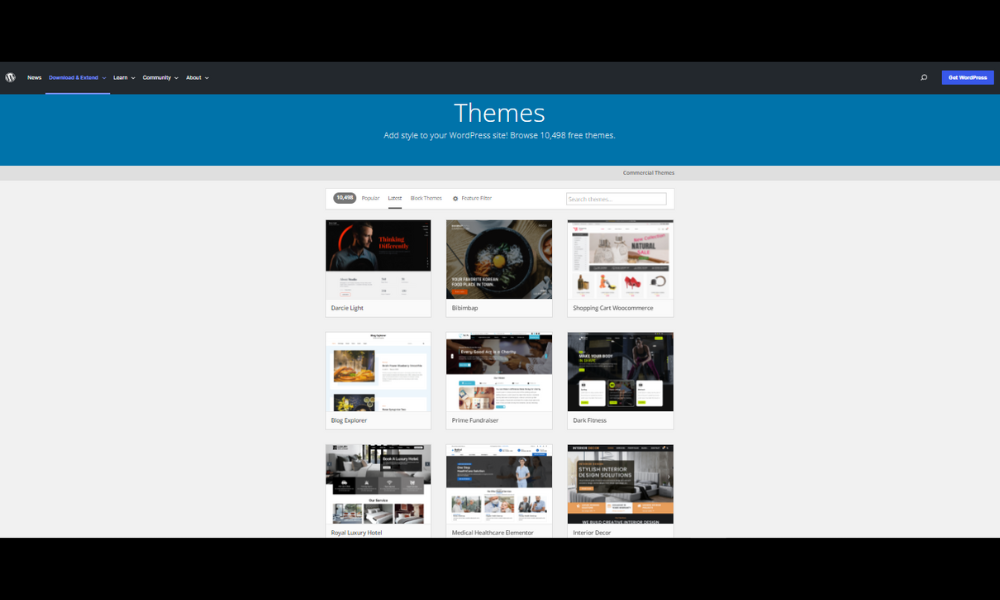 #4 – SEO (Search Engine Optimization)
Webflow
Webflow offers several cutting-edge features that enable you to optimize your site for search engines. The website builder allows you to edit the meta description, title tag, and URL for every page, providing you with complete control over your site's SEO.
In addition to these options, Webflow also includes settings for changing the open graph settings. This allows you to modify how your content appears when shared on social media platforms, ensuring that it looks professional and eye-catching.
Webflow also allows you to auto-generate sitemaps, customize the robots.txt file, and perform other advanced SEO tasks. However, it's important to note that access to these advanced features requires upgrading to a paid site plan.
Overall, Webflow's SEO features are designed to give you the tools you need to make sure that your site is search-engine friendly, and that it performs well in search results.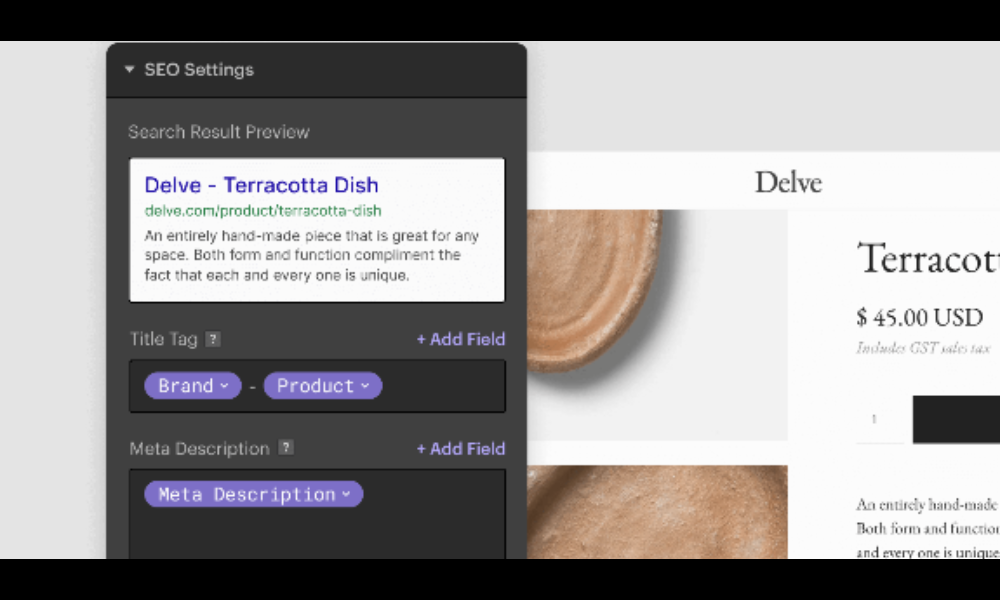 WordPress
WordPress is a popular choice for bloggers due to its inherent search engine convenience, making it easier to adhere to SEO best practices and increase website traffic effortlessly. The platform provides numerous built-in solutions to optimize your website for search engines like Google.
Using the default WordPress settings, you can create basic URLs, modify permalink settings, categorize content/articles, add tags to your blogs, modify images, and include alt text, among other features. WordPress also ensures that your website is viewable to search engines, which is a crucial factor in driving organic traffic to your site.
Additionally, WordPress offers a range of SEO plugins that can assist you in making the most of your SEO strategies, giving you greater control over your website's search engine optimization. Unfortunately, these plugins are not available in Webflow, which means you must work with the options given on the platform.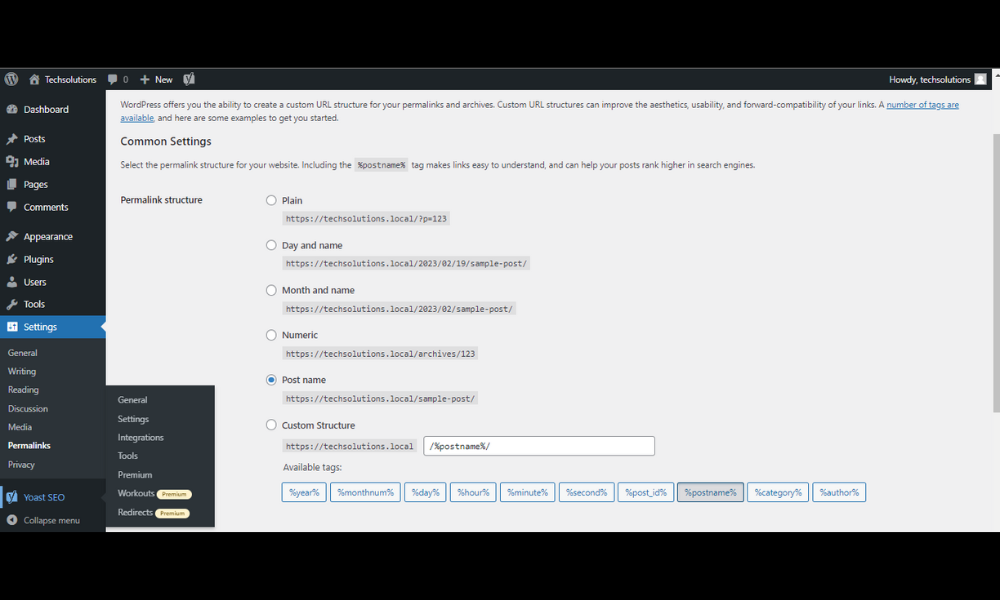 #5 – Addons & Integrations/Plugins
Webflow
Webflow has limited Addons and integrations with third-party services. While some integrations will work immediately, most require you to follow a tutorial to connect them to your Webflow project.
Additionally, some integrations may not transfer successfully if you move your site to a new hosting provider. For example, forms may not work on your new hosting service provider, requiring you to troubleshoot and find solutions to get them working again. This can be a frustrating experience for users and may require a significant amount of time and effort to resolve.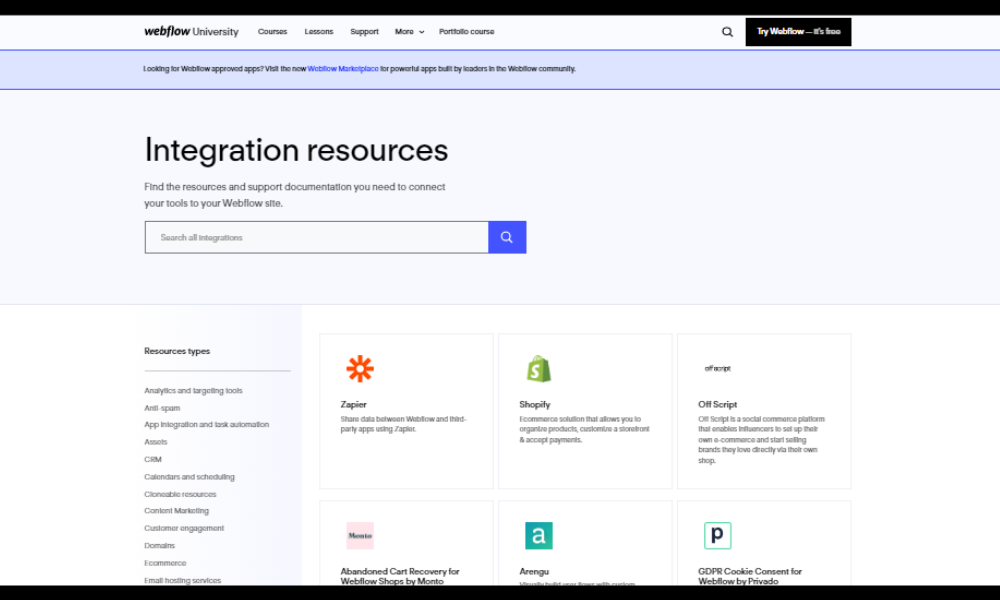 WordPress
In contrast to Webflow, WordPress has a vast library of plugins that provides additional functionality to your site. These plugins can be installed by anyone and are similar to applications for your WordPress site.
With over 60,000 free plugins available, WordPress offers a multitude of options to customize your site. Additionally, there are even more plugins available if you opt for premium WordPress plugins.
These plugins can be used to create contact forms, add SEO tools, install Google Analytics, and provide website security and backups, among many other functionalities. This flexibility and variety of options make WordPress a powerful tool for users to create and customize their sites to their unique needs.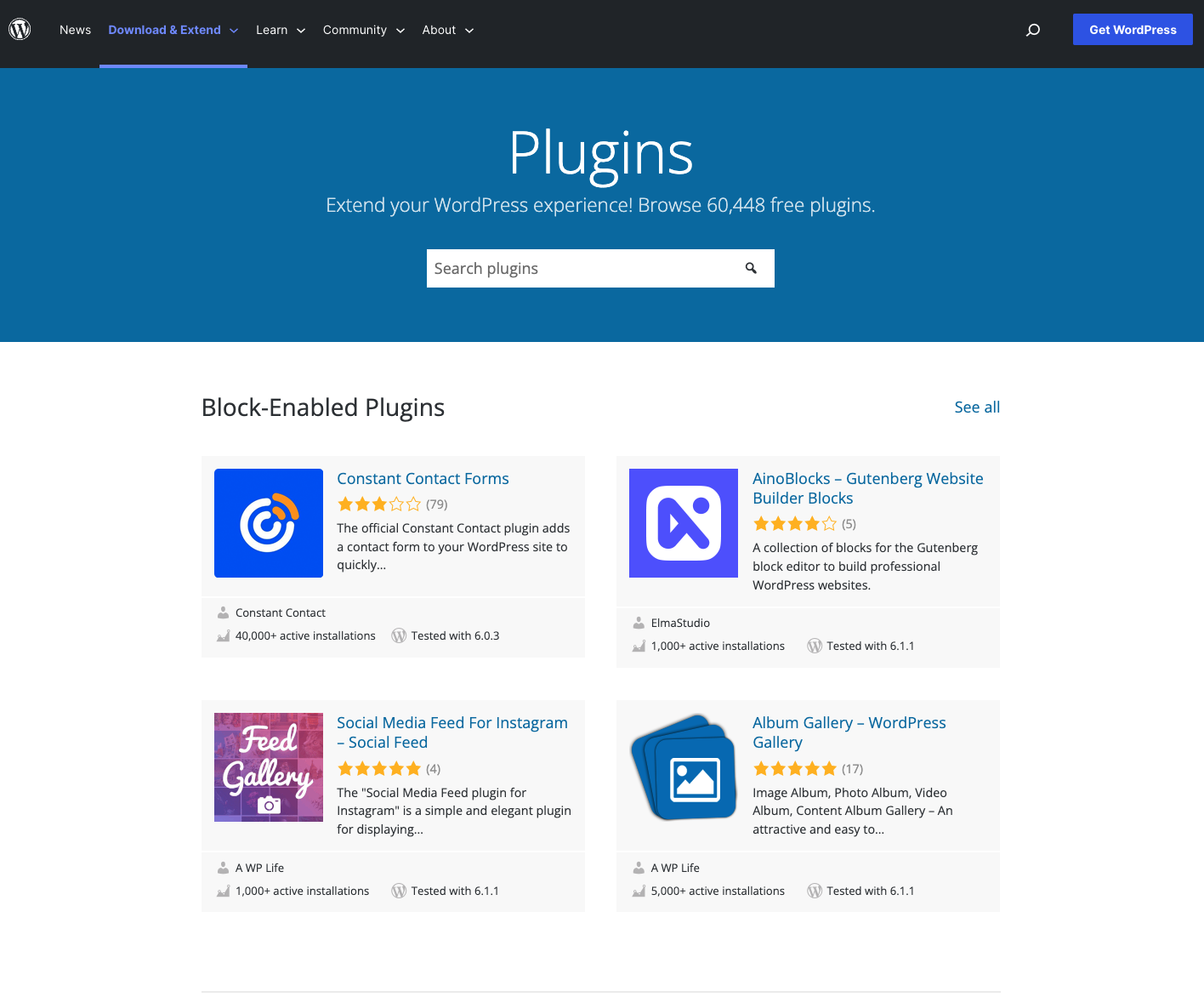 #6 – E-commerce
Webflow
Compared to WordPress, Webflow offers limited options for e-commerce. While it's possible to sell products on Webflow, the platform has fewer features for this purpose than WordPress. Webflow's e-commerce standard plan, which costs $29/month, allows you to sell up to 500 items. Payment processing is handled through Stripe, with Webflow charging a 2% fee per transaction on top of Stripe's own transaction fees.
However, Webflow is not ideal for selling products with memberships or subscriptions. It's better suited for selling digital products like software, eBooks, and apps.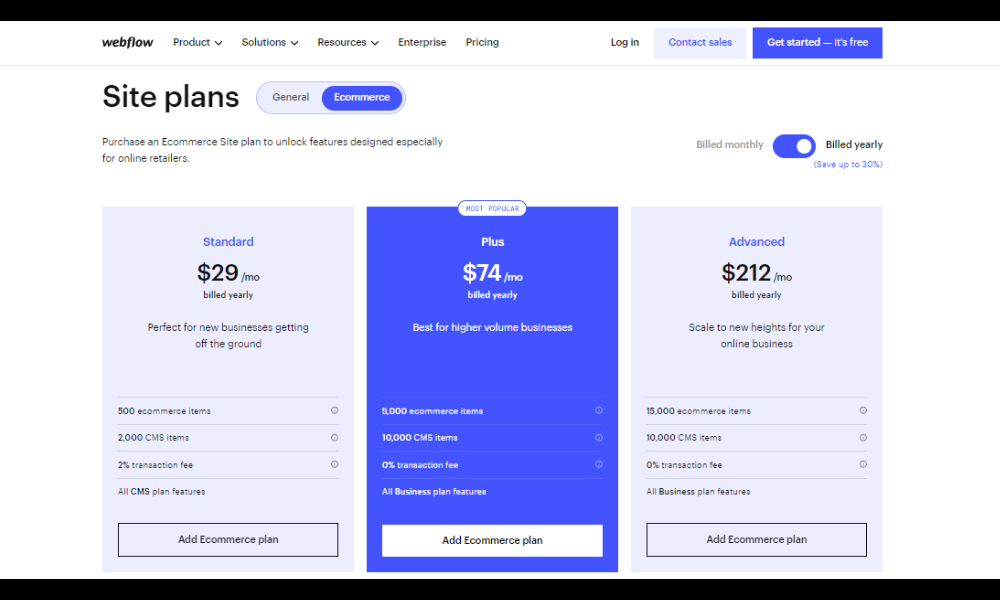 WordPress
WooCommerce is a highly popular choice for those looking to set up an e-commerce site with WordPress. One of its greatest advantages is that it is entirely free, though there are still costs associated with payment gateways, credit card transactions, and shipping. While setting up a WooCommerce store may take a bit more time than with Webflow, the long-term savings can be significant.
In addition to being free, WooCommerce offers a wide range of plugins and add-ons, which makes it easy to add new features to your e-commerce site. One of the most significant advantages of using WooCommerce is the variety of payment gateways available, including popular options like PayPal, Stripe, and Authorize.Net. This flexibility allows you to choose the payment gateway that best suits your needs and your customers' preferences.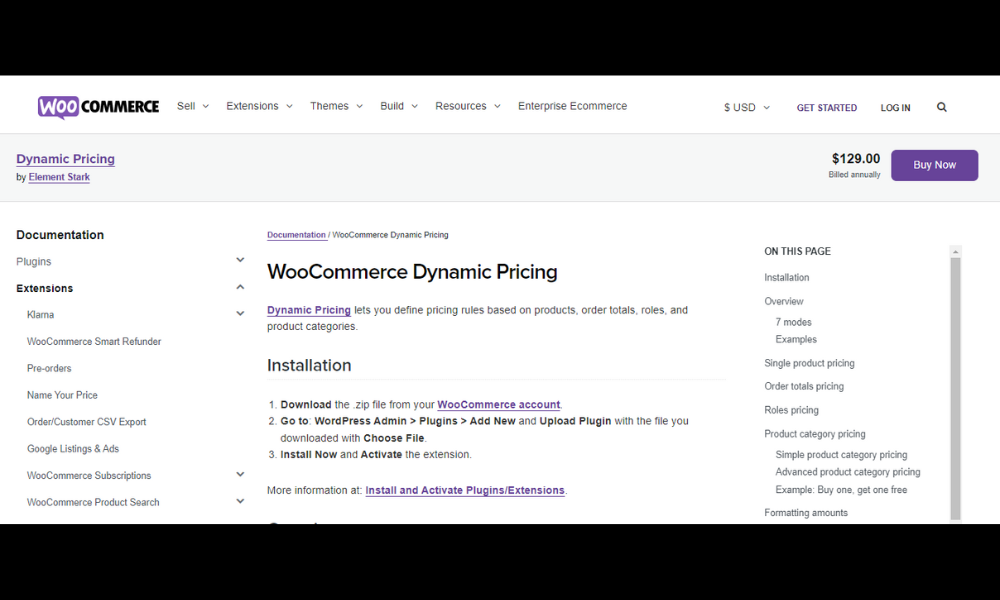 #7 – Customer Support
Webflow
Webflow offers a variety of resources to help customers with their questions and concerns. The Webflow University is a comprehensive collection of articles, guides, and video tutorials on various topics, providing step-by-step instructions and how-to guides for users. In addition, Webflow also offers email support, available from Monday to Friday. However, live chat support is not available, and instead, they have a chatbot powered by AI.
Furthermore, customers can access the Webflow support forum, where they can submit their queries and receive support from other Webflow users, specialists, and staff. The forum is a great place to find answers to frequently asked questions and to connect with the Webflow community.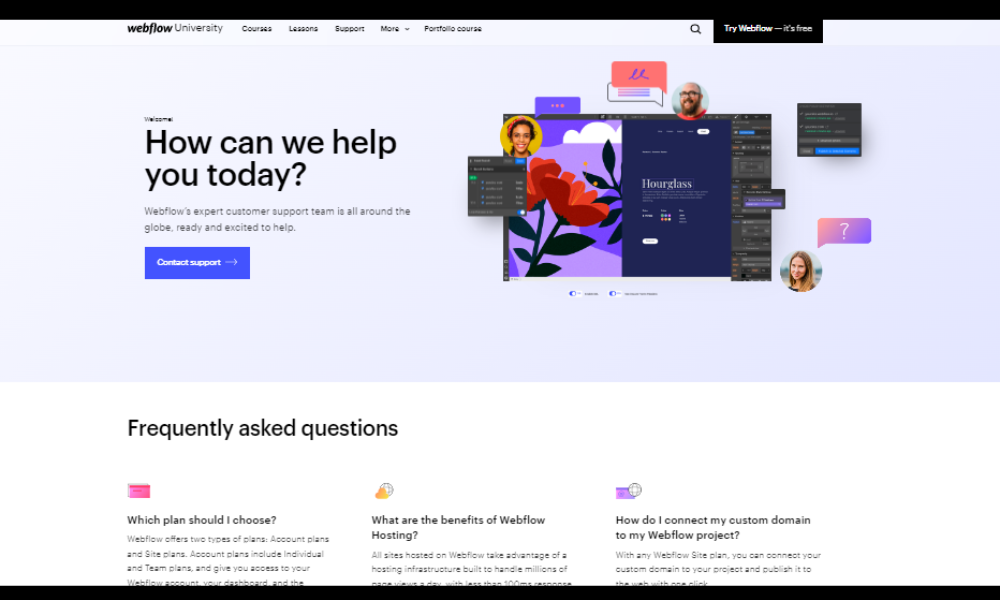 WordPress
WordPress is a widely used open-source platform that benefits from a vast and supportive community. There are numerous online resources and forums dedicated to WordPress that provide users with helpful information and support. In addition to official customer support forums, users can also take advantage of WordPress documentation and guides available online. If you prefer visual aids, you can watch WordPress video tutorials or step-by-step guides.
Furthermore, if you need more advanced support, you can easily find WordPress developers who can help you troubleshoot and resolve issues. With a large and active community, it's easy for small businesses to find cost-effective assistance for their WordPress needs.
Webflow vs WordPress: Which One Can Be The Ideal Solution For You?
Let's take a closer look at the table below to determine which platform between Webflow and WordPress comes out on top in each of the seven key factors.
| Key Factor | Winner |
| --- | --- |
| | |
| | |
| | |
| SEO (Search Engine Optimization) | |
| | |
| | |
| | |
Final Thoughts About Webflow vs WordPress
To sum up, after analyzing the key factors of Webflow vs WordPress, it is evident that WordPress is the better choice. It offers more design options, greater flexibility, better customer support, and a wider range of e-commerce options at a lower cost. By using WordPress, you can monitor your expenses and invest only when necessary.
While Webflow is an excellent tool for building functional websites, it lacks CMS integrations, features, and support. We hope this post has helped you consider the pros and cons of Webflow vs WordPress. If you have any questions about the two platforms, feel free to ask in the comments below. Thank you for reading!